HOPE Toledo Promise takes a generational approach to higher education.
Jerrie Conner thought the possibility of a college degree had passed her by. In 2020, she was a single mother supporting five kids, with one in college. She was also helping care for her young granddaughter. Pursuing a degree was a dream she thought she could only help her children chase.
"I just remember telling my best friend… I said, God himself would have to make me go back to school. And he did," says Jerrie.
Then a new opportunity to pursue her passion for taking pictures arose thanks to the HOPE Toledo Promise, a relatively new scholarship program focused on helping students and one parent or guardian pursue a degree.
But she had her reservations.
"I was very nervous about enrolling in college because I haven't sat in a school in 20-plus years, and I felt like I had to start over like…two plus two is four," Jerrie said. " I had to pray about that. I was in my career, I was doing my thing, but I was like, No, I want to take pictures. That's where I'm happy. So I said, "I'm gonna do it."
Some might say her return to the classroom as a commercial photography student at Owens Community College can be credited to divine intervention, profound timing, and Jerrie's own vision for the future.
Two of Jerrie's children – Dylane, 19, and Erin, 19 – graduated from Jesup W. Scott High School. Jerrie's youngest daughter Alayna, 15, is currently enrolled at Scott.
"People fought me for just sending them to Scott, but I said, No, we're gonna hang on in there. I just knew something bigger was coming," says Jerrie.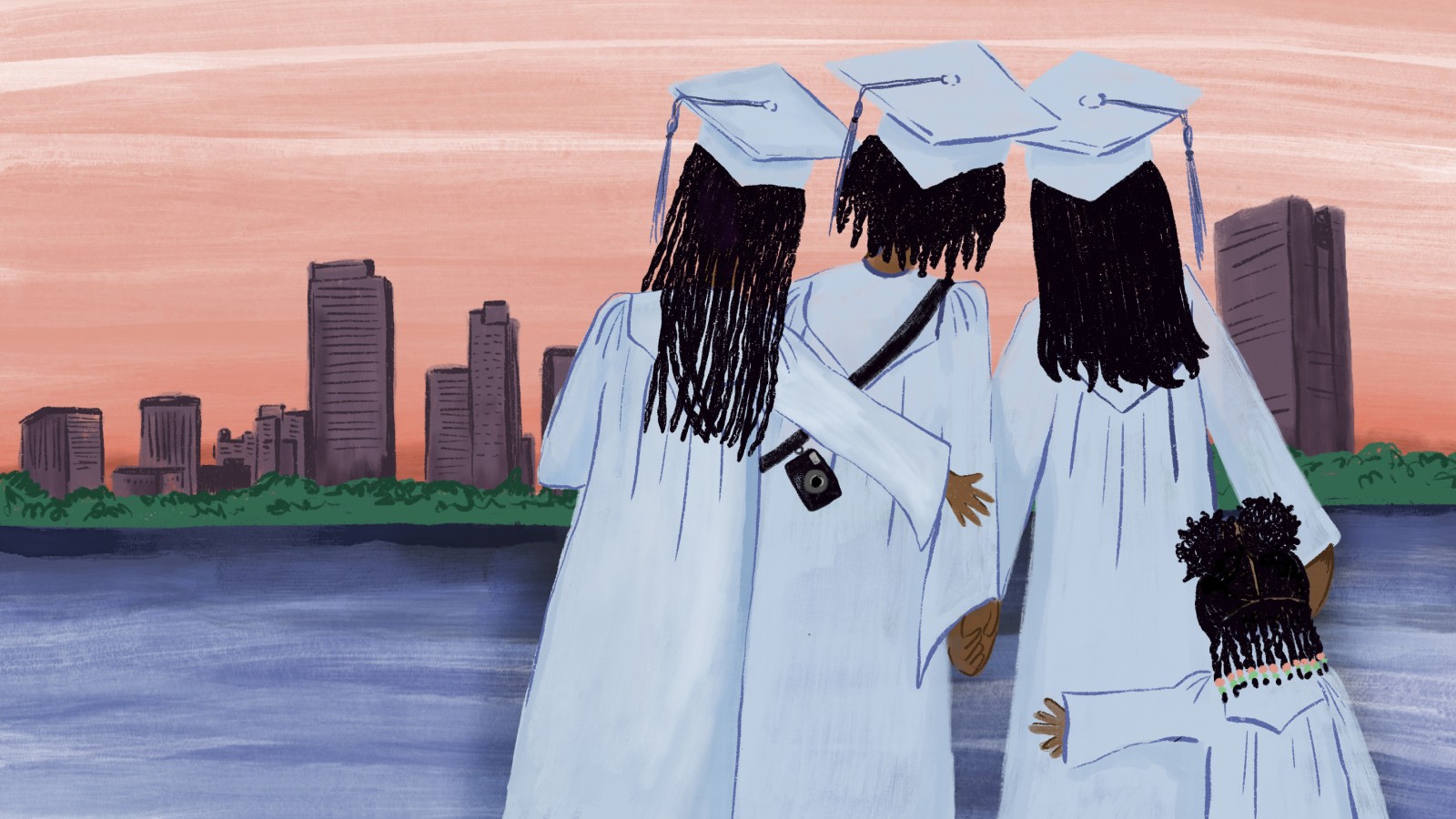 Scott is located in the Old West End section of Toledo, Ohio, a neighborhood affectionately viewed as the "heartbeat" of the city's Black community. In 2020, the school was home to approximately 600 learners with a graduation rate around 70%, and more than 95% of the student body qualified for free or reduced lunch.  
HOPE Toledo Promise began as a pilot program with the graduating class of 2020 from Scott High School. The program offers graduates funds to cover tuition, room, board, fees and books after the application of eligible financial aid. Pete Kadens and the Kadens Family Foundation were the initial funders of that class and helped to start the HOPE Toledo Promise. H.O.P.E. stands for Helping our Population Educate and  arose from the Kadens' desire to see all students, regardless of background, receive equitable access to quality education. HOPE Toledo Promise now includes several other graduating classes and is looking to expand across the city of Toledo.
Kresge's Support of Promise Programs
Kresge supports HOPE Toledo Promise through its CoPro 2.0 initiative, a $2.5 million funding initiative in which Kresge awarded 11 multi-year grants to support College Promise programs that incorporate equitable, sustainable practices into their design.
Free college programs, or "College Promise," offers a solution to many of the affordability and access issues that arise from the high cost of college. Growing evidence shows College Promise programs help move America toward a more affordable college ecosystem and result in greater numbers of college graduates.
But College Promise programs vary widely in how they're implemented, what funding covers, what supports are in place, and what populations benefit. Additionally, free tuition alone doesn't close equity gaps. The best College Promise Programs ensure all student populations benefit, especially low-income and students of color.
When you have a two-gen model like HOPE Toledo's, you can't just work toward change with just one generation.
- Shawna Woody, Vice President, Operations HOPE Toledo
While it was clear to HOPE Toledo Promise organizers that educational and racial inequities impacted the high school student body, they saw an opportunity to close opportunity gaps in students' families as well.
So they designed a program that offers one key difference: in addition to Scott graduates having access to the scholarship opportunity, they offered one parent or legal guardian the same opportunity, creating a two-generation family approach to mitigate poverty and educational disparity. 
It was Fredrick Douglass who said, 'It's a whole lot easier to prepare children, than it is to repair broken men.
- HOPE Toledo President and CEO, Rev. John Jones
The reason why we leaned into the family-centered approach is because we think that it takes teamwork to make the dream work," says HOPE Toledo CEO and President Rev. John Jones. "So if I'm going to get this done, I [high school student] need support. What better support than to have my own family engaging in that process of what they might have missed themselves?"
Beyond supporting the student, offering an opportunity for the parent or guardian to enroll in a degree program sets forth momentum to lift the entire family. As a member of the HOPE Toledo Promise cohort, parents and guardians have access to wrap-around supports like mental health services, access to financial opportunity centers, and aid to help pay rent and utilities.
"Some of the wraparound services that we provide, that we wouldn't normally give to traditional students [include]…. child care services, because a lot of our parents do have little ones, or they may be responsible for a grandchild," says Autumn Parker, who serves as a community and family navigator for the program.
"Because we have our Pre-K side, we are able to get them into a center, where they're comfortable with the teacher, we're able to help with cost. Child care costs in this country are enormous, and so that really helps a family," Parker said.
Erin's 4-year-old daughter Noe'l is enrolled in one of the HOPE Toledo preschools, which alleviated the burden of finding a facility. Child care played a big role in Erin's own college journey. As a member of the second HOPE Toledo Promise cohort, Erin was accepted to Eastern Michigan University (EMU) in Ypsilanti, about an hour from Toledo. She moved to Michigan and was determined to bring her young daughter with her while she worked toward her degree.
HOPE has helped me, it lifted a lot of weight off my shoulders, especially when it came to her daycare.
However, after trying to navigate pick-up and drop-offs without reliable transportation and lacking a network of family support in Michigan, Erin unenrolled from EMU despite her scholarship and ability to do the academic work.
"HOPE has helped me, it lifted a lot of weight off my shoulders, especially when it came to her daycare… because I did move to Michigan for a little bit, and I had to come back. Looking for another daycare is hard, so they helped me out with that. It's a peace of mind knowing you don't have to pay for it," Erin said.
Back home with her mother and sisters, Erin feels ready to refocus and has the support necessary to enroll in esthetician school. Dylane has her sights set on enrolling at Owens Community College, where her mother is a student.
Full Court Press of Support
HOPE Toledo Promise identified five primary institutions for the majority of its financial coverage: Central State University, a historically black college, Lourdes University, Bowling Green State University, the University of Toledo, and Owens Community College. These four institutions constitute nearly 80% of the program's enrollment.
"We have a very strong relationship with HOPE Toledo built on transparency, trust and student centeredness. We work together to identify the support that the students may need to make sure that we are prepared to bring them in and that they had a very positive experience and one that starts them off on the right foot," says Marcos Gomez, Director of Student Financial Services at Owens Community College.
If there's a parent or guardian who's also participating with a student, both start off with a network of support built in.
- Marcos Gomez, Director of Student Financial Services at Owens Community College
Owens staff work closely with the HOPE Toledo team to identify necessary student interventions and coordinate support services beyond simple academic advising. The two organizations meet regularly to review students' progress, financial aid and class schedules as a means to get ahead of any potential issues that may delay course progression.
Gomez knows the advising model is more intrusive than some may expect but says in many instances being on campus is the first time students have to advocate for themselves without their parents help.
The college is uniquely positioned to serve the two-generation model because of its depth of knowledge serving non-traditional students.
"In the two-gen model. with parents, coming in with the students, that experience can be very different as well, because these are folks who might have been out of college for a while, and they might not be fully used to what this experience is going to look like," says Gomez. "It's requiring not only an adjustment to their frame of operation, but also to their lifestyle, too. We work closely to identify who they are, what their needs are. We listen to them, we talk to them, and not only hear what support they need in the classroom, but outside of the classroom, too. And then we start to critically think and identify supports that we can give them that are going to make sure that their experience is a positive one."
Jerrie is in her third year of courses and is working to graduate in 2024.
Photo: Jerrie captured this portrait of model Weash Jackson for her photography class.
Three of her pieces were recently accepted for display in Owens' 2023 Student Art Show, a juried exhibition showcasing the best student work produced in the college's visual art classes. Model: Weash Jackson.
Photo: This was one of Jerrie's photos on display at the student art show
After graduation, Jerrie has her sights set on opening a small home studio and being her own boss.
Photo: Top – Jerrie snapped this photo of her youngest daughter Alyanna at her home studio. Bottom – Jerrie took this candid photo of Dylane.
"I thought my life was done," Jerrie says, "and it's just beginning. I'm very thankful for HOPE."
Photo: Jerrie's daughter Erin and granddaughter Noe'l, taken at her home studio.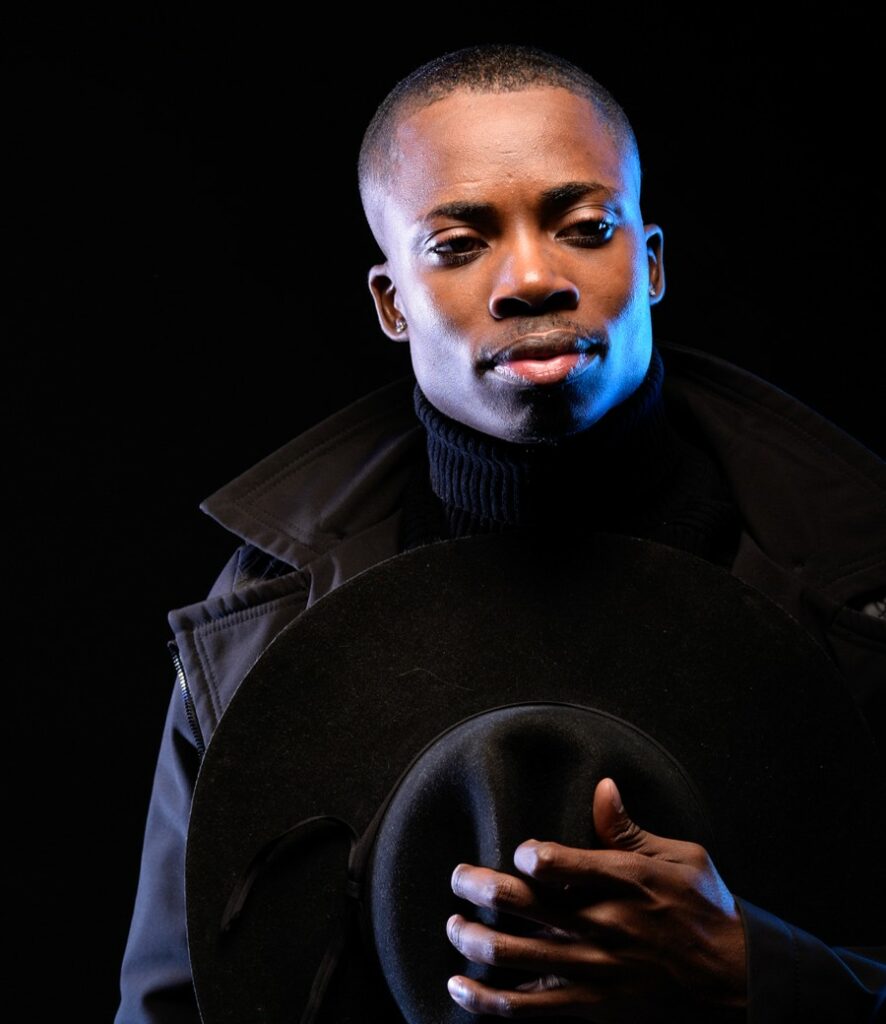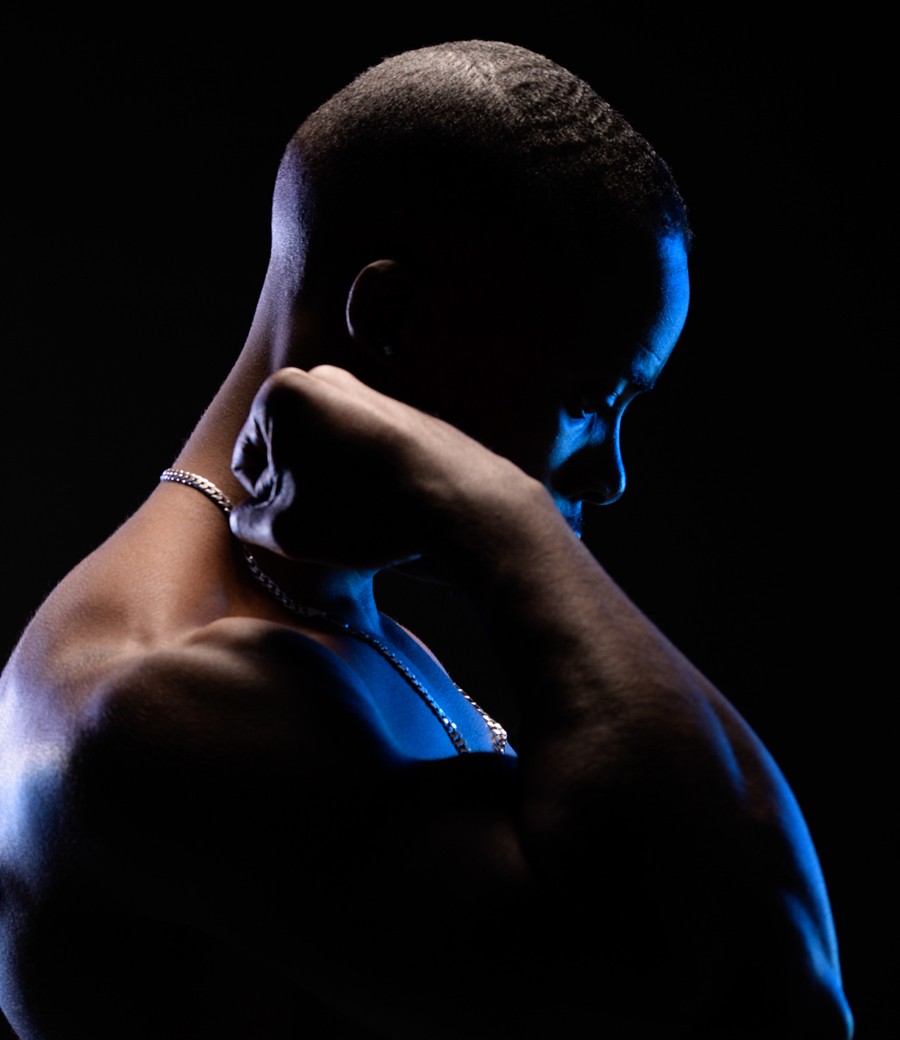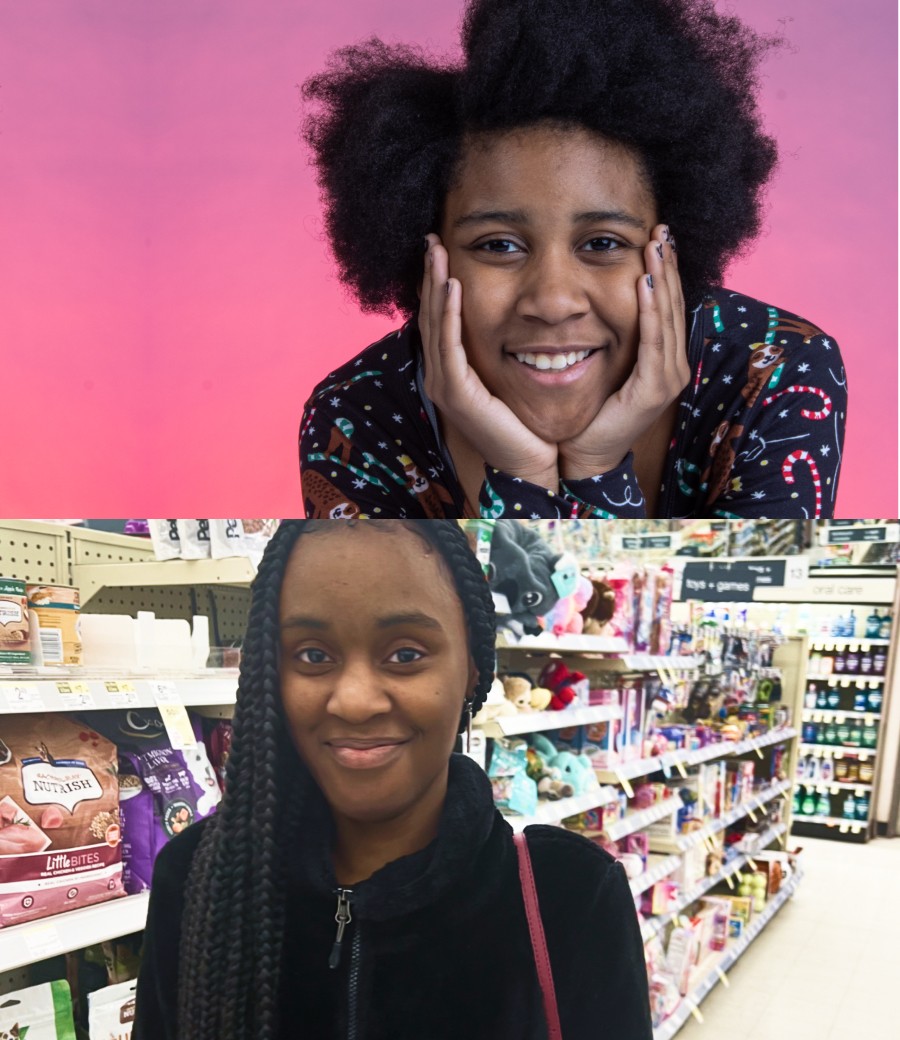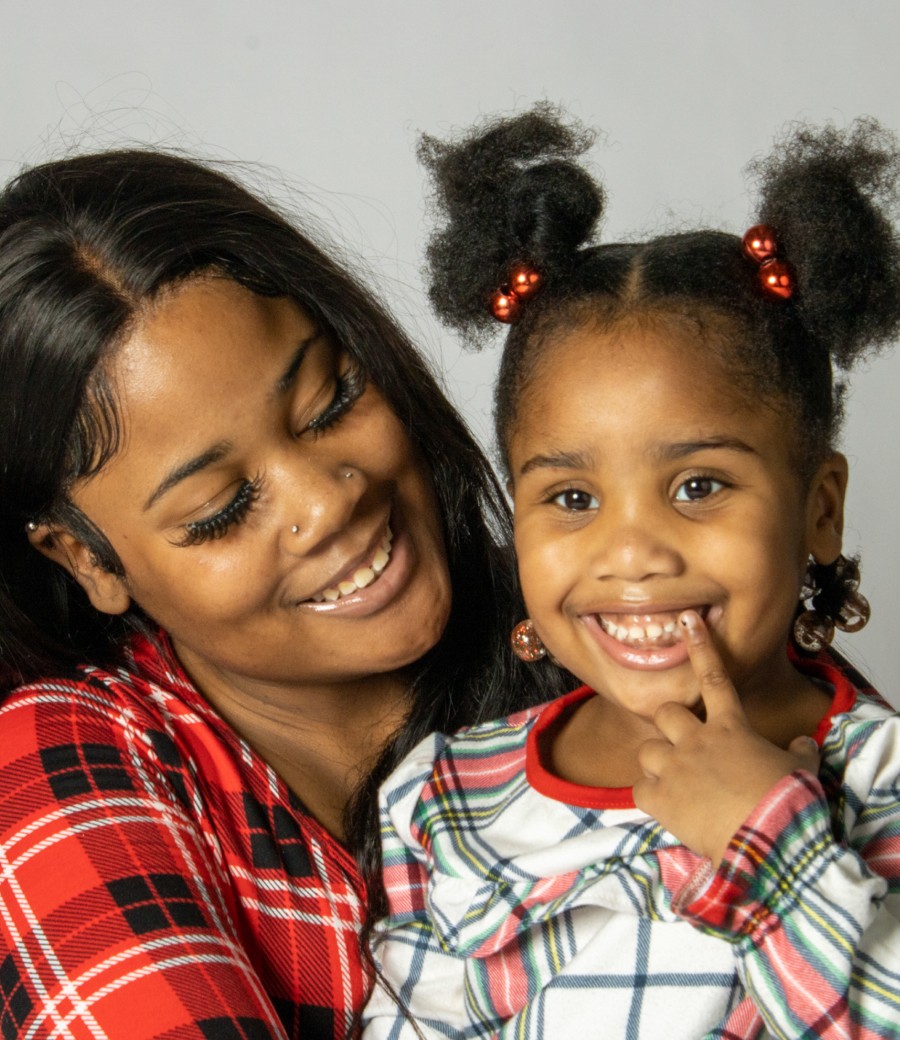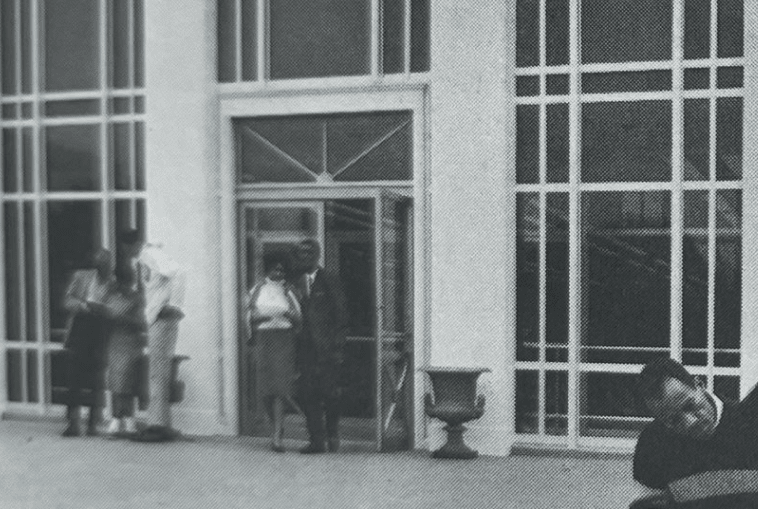 Creating higher education opportunity has been primary to Kresge's mission from the earliest days.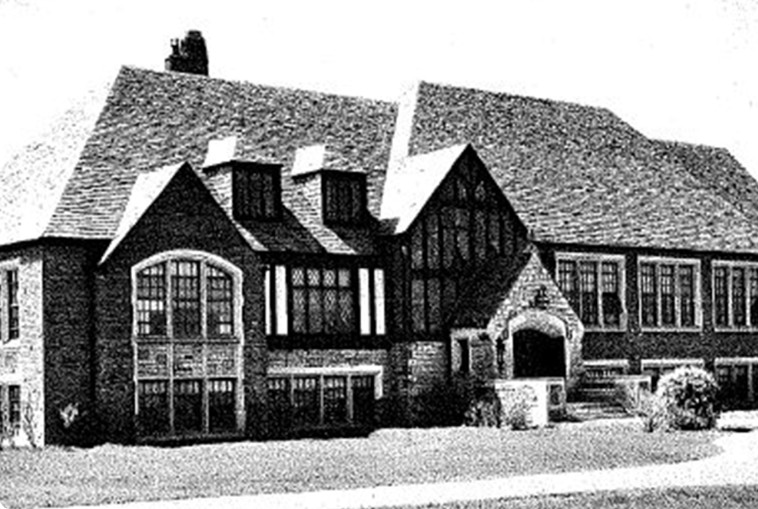 Now + Then Human Services
Kresge is one of the few national foundations with a human services program.