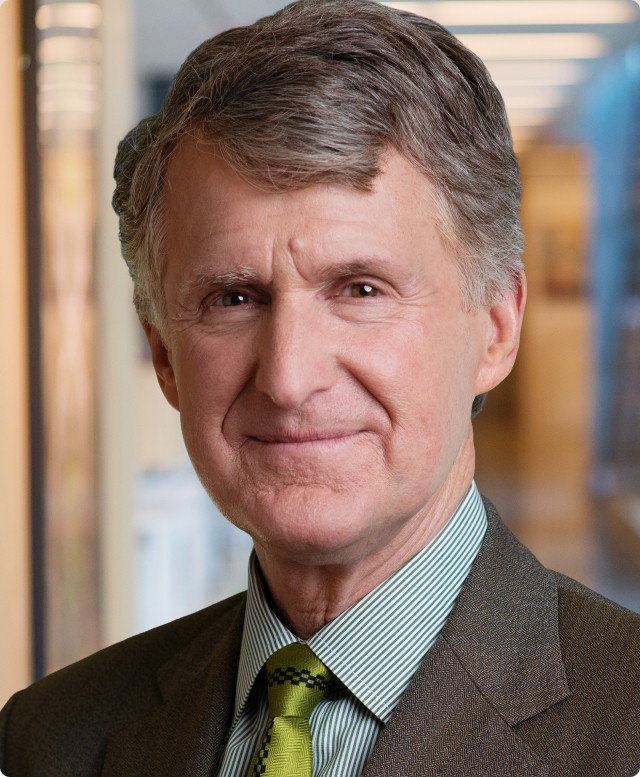 The Gyroscope of Change: Community, Constancy and Forward Energy
Rip Rapson
President & CEO, The Kresge Foundation
I suppose it is true that – at any moment – an organization like Kresge should be looking both back and forward. But it is particularly true for us as we contemplate our centennial in 2024. It affords the opportunity to reflect on what we've learned and accomplished with our grantees and partners through relationships that stretch back for years. It carries the imperative of thinking about how we carry those lessons into the future.
The Kresge Foundation operates in an interesting zone of creative tension. On one hand, we value the rootedness that accompanies long-term commitments to places, disciplines and ways of working. On the other hand, we fully embrace the need continually to adapt to changing external circumstances, to take risks commensurate with the magnitude of the challenges at which we take aim and to excavate more deeply how best to identify and overcome structural barriers to economic opportunity and racial equity.
Reconciling that tension was never more clearly in evidence than when we undertook in 2006 to shift away from our decades-long, singular reliance on capital challenge grants. It was an exercise in "accelerated gradualism." Within a very few years, we were no longer making that form of grants, but we had to pace our change, as we constructed the competencies of wielding new tools, including diverse forms of capital, convening power, network building, strategic communications, funds for research and supports for advocacy. That path moved us steadily toward refining our purpose as expanding structures of equity and opportunity in America's cities.
As we did, it became clear that reconciling received practices and assumptions with future adaptability would become an enduring characteristic of the foundation. To work in cities is an exercise in constantly spinning fluidity. To confront inequity and injustice is an exercise in tempering the urgency of the call with a recognition of the long-term and often incremental nature of dismantling systems that impede progress. Like a gyroscope moving along a wire: a constant spinning on a defined axis combined with a continuing forward energy.
As we look forward, the manifestations of these tensions come in all shapes and sizes. As I look back on the year, though, three surface with particular force and frequency.
First, lived expertise versus technical knowledge.
For too long, government officials and other decision-makers turned to trained experts – lawyers, engineers, urban planners – to solve problems for marginalized people. Those solutions were often impeccable on paper yet failed in practice, because they did not take into account the voices of the real experts: the people themselves, who might not have been specialists in transportation planning or curriculum design or economic development, but who knew exactly what made their lives difficult. It is now commonplace in philanthropy and the nonprofit sector to talk about working with, rather than for, communities and ensuring their voices, ideas and experiences are integrated into discussion of problems and solutions. We have gotten much better at listening.
But the tension isn't fully resolved because listening isn't enough. We need something more like translation into action and continual dialogue across levels of government. In our work in Detroit and elsewhere, Kresge teams are figuring out the wiring so that federal dollars can move with greater ease to community organizations and into small businesses. These groups can (and must) act as essential delivery mechanisms for public policy, especially for the waterfall of funds and programs in recent bills like ARPA, the Bipartisan Infrastructure Law and the Inflation Reduction Act. Time and again, we see that rules and processes still are not right-sized for or responsive to the capacities of small organizations closest to communities.
It is also, still, very difficult to reverse engineer federal policy so that promising new ways of working locally influence federal regulations and policies in real time. Going forward, our challenge is to create a capillary movement from neighborhood to city hall to state capitols to federal agencies so that lived expertise and technical expertise are both brought to bear at every level of decision-making.
Second, philanthropic power versus democratic accountability.
Philanthropy has the power to both backstop local government capacity and fund a community agenda that may be very different from that of elected officials. We support both community leaders and some of the institutions and administrations that they criticize fiercely. That's not hypocrisy, it's by design. Investing across sectors means sometimes inserting ourselves amidst conflicting imperatives — between business and government, between neighborhoods and city hall and between people who want incremental change and those who want to wipe the slate clean. (Sometimes the same people want the former in one situation and the latter in another.) It makes for difficult conversations with grantee partners in all sectors, particularly around the uses of power and the pace of change.
There is another way that philanthropy works in tension with democratic accountability. Kresge and its philanthropic peers have a point of view, which we pursue to the best of our ability, without many structural constraints. When we take a seat at the table of civic leadership, who is going to tell us to leave? Our bold aspirations have to be married to a carefully calibrated approach. We can be aggressive when challenging institutions with equal or more economic, social and political power than we have, but we must be humble when we show up in the communities that we purport to serve and support.
As former mayor and HUD secretary Henry Cisneros has admonished, "If philanthropy is going to assert that they're doing the most important things for the society, then they need to let the society have a voice in some of those priorities." Philanthropy's accomplishments are not our own. They are inextricably tied to the work and creativity of our partners, and whatever legitimacy we have comes from them, not from our impressive endowments.
Third, incremental versus rapid or discontinuous change.
Or, the recurring challenge of accelerated gradualism. Inside and outside Kresge, the question of whether change should happen slowly over time or in rapid bursts is insistent. People are frustrated by the slow pace of change and dismiss the counsel of patience for a reason. Our Board Chair, Cecilia Muñoz, reminded me, "Incrementalism wasn't incremental for the people left behind. It was nothing for the people left behind."
It is also, still, very difficult to reverse engineer federal policy so that promising new ways of working locally influence federal regulations and policies in real time.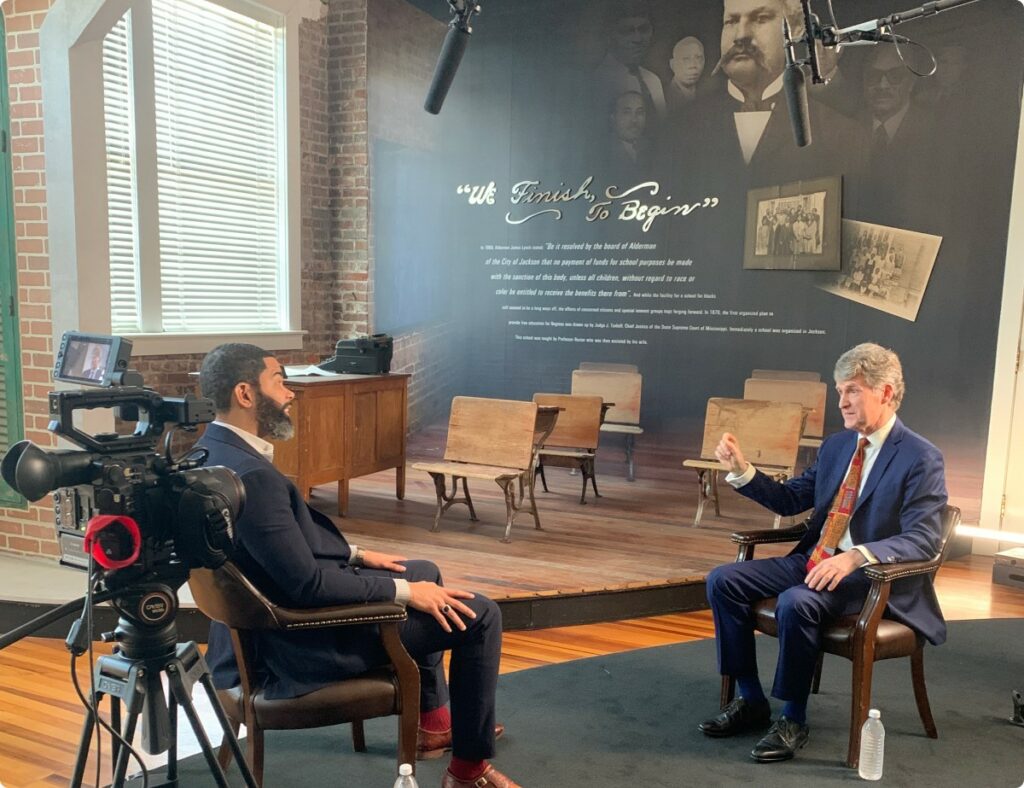 We have heard with increasing frequency and clarity that change proceeds at the speed of trust. Trust requires two speeds: quick action in urgent situations, and deliberate relationship-building before and after crises. Philanthropy has to be able to get money to ground quickly when a city goes bankrupt, or hurricanes tear through the Gulf Coast or a city's water supply becomes unsafe. But even then, we do best when we work with trusted partners through relationships that have been built over time. If we rush into a new place or new practice without knowing about networks, patterns of privilege and historical tensions, we undermine our own credibility and, much worse, we risk getting in the way of good, rooted local action.
Undoing the wiring of decades' worth of policies at federal, state, county, municipal, school board and special district levels is slow, painstaking work. Destruction is fast; reinventing is not. Philanthropy has the unique role, and privilege, of operating on a long horizon. Because we are not subject to traditional forms of accountability, we absolutely must use that long-time horizon, taking our time to make sure we are welcome, we are useful and we are operating in the best interest of a community.  
Holding Discomfort
Philanthropy has to foster creativity within these contradictions, or at the very least to acknowledge tension as an essential, ineradicable element of our practice. The more engaged, the more strategic, the more boundary-pushing we become, the more tensions we will encounter. 
And yet, these tensions impel a sense of balance. Braid lived and learned expertise (actually, that one we know how to do – and we're trying to teach it to others). Respect the will of the people, but discern thoughtfully whose will is expressed and whose is often thwarted, and adjust accordingly. Act quickly, but take the long view.
Philanthropy's accomplishments are not our own. They are inextricably tied to the work and creativity of our partners, and whatever legitimacy we have comes from them, not from our impressive endowments.
Kresge and our partners – together with so many others across America – are trying to create something new: a truly equitable society. In a conversation last year, Fred Blackwell, the CEO of the San Francisco Foundation told me, "There's discomfort with the notion of really working toward something that is on the horizon and not in the rear view mirror. So we really have to be able to lean into the discomfort that is associated with being in pursuit of that destination, the discomfort that is associated with conversations about race and class when all of those conversations are so polarized."
Our task, now and as we look to the future, is not to run from discomfort, but to turn it into opportunity and forward motion for the next hundred years. 
Kresge's people have always been the foundation on which the organization stands since beginning our work in 1924. Our 99-year history of centering People + Places in our capital challenge, capacity building and program-oriented philanthropy would not have been possible without those who have provided invaluable strategic knowledge and governance oversight.
Over the past twelve months, we said farewell to three remarkable trustees while welcoming two others to the board.  We also promoted a new vice president to our foundation leadership team. These leaders each join the Now + Then of Kresge's unfolding history, as we continue to center People + Places in all that we do.
Farewell to two departing trustees who have left an indelible mark on the foundation.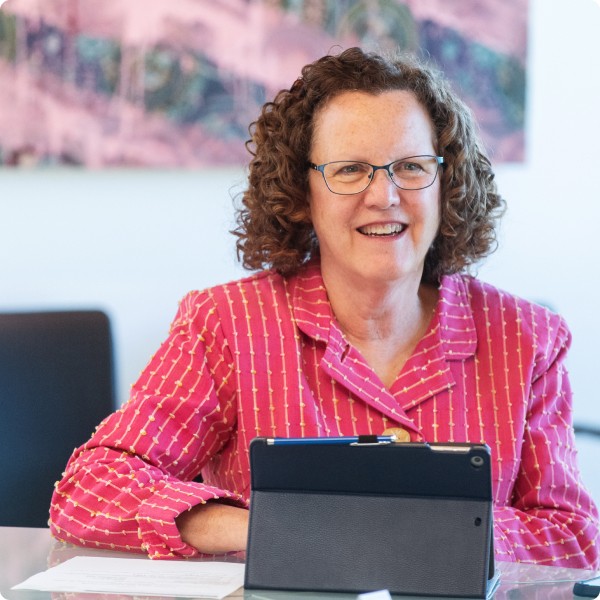 Serving as the family representative on Kresge's Board of Trustees for the past decade, Cynthia Kresge's term as a trustee concluded in mid-2023. During her tenure she consistently brought her thoughtful demeanor and measured examination to numerous issues before the board including "big bet" investments in the Detroit bankruptcy resolution, M-1RAIL, neighborhood strategy pivot and the Marygrove Conservancy educational campus. As chair of the board's nominating and governance committee for the past several years, she oversaw the recruitment and appointment of a majority of our
current trustees
.
In July 2022, Michael Barr was confirmed by the U.S. Senate to serve as Vice Chairman of Banking Supervision for the Federal Reserve Board of Governors. As such, he appropriately resigned from the Kresge Board after serving two high-impact years as a trustee. Michael's counsel to the board and foundation staff was especially poignant as federal relief funds began to make their way to communities in the wake of the COVID-19 crisis.
Welcoming three new trustees…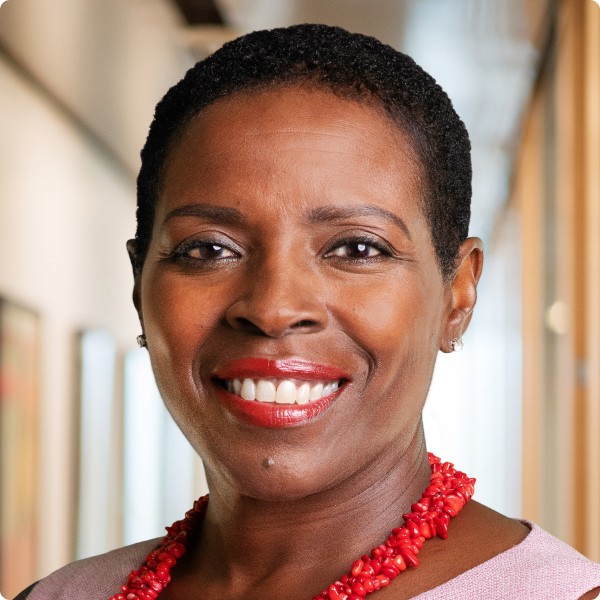 Saunteel Jenkins is a lifelong Detroiter and nonprofit leader whose career has been dedicated to underserved populations and communities through nonprofit leadership and public service.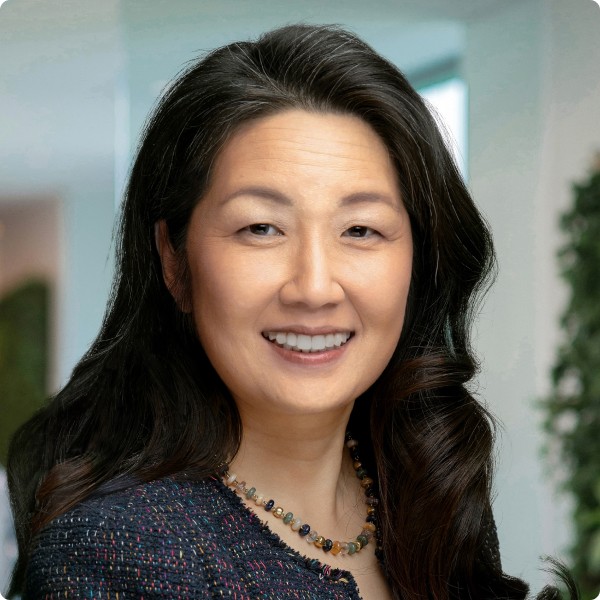 Audrey Choi, a pioneer in the fields of corporate sustainability and sustainable finance. Her career has spanned the highest levels of finance, government and journalism at Morgan Stanley, the White House and The Wall Street Journal, respectively.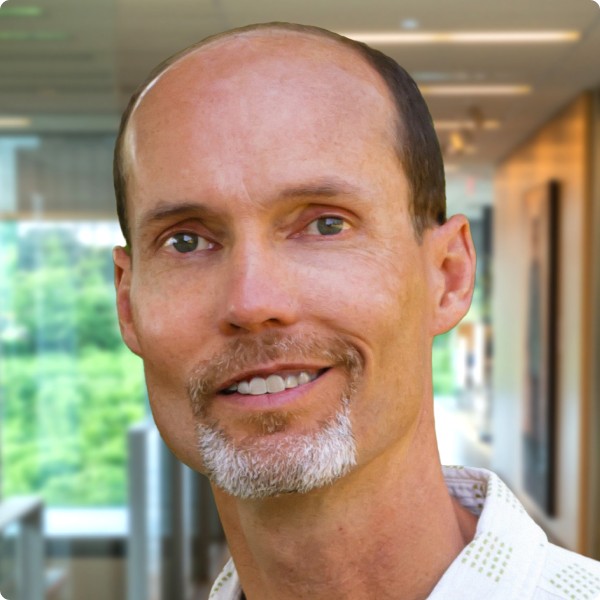 Scott Kresge is a hardware/software test and development engineer. He has worked in the medical device industry for nearly four decades. He is the eighth Kresge family representative to serve on the foundation's governing body.
And a new member of the foundation's leadership team…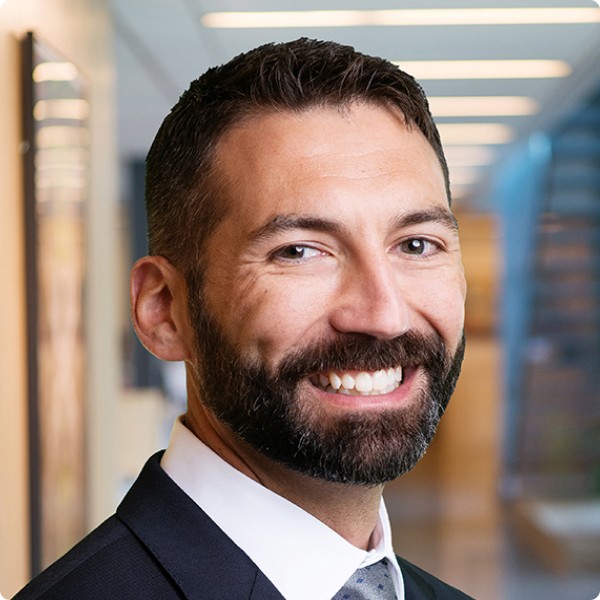 John A. Barker became Kresge's Vice President and Chief Investment Officer in June 2022. A senior leader within the Investment Office since joining the foundation in 2007, he has been a significant contributor to the steady growth of Kresge's endowment. John champions the department's efforts to expand diversity, equity and inclusion of women and people of color internally, within the industry and among the firms that manage investments on Kresge's behalf. We are fortunate to have John at the helm during this economically and socially challenging time.